Free delivery in Concord
No-contact pickup at the studio
Private in-person shopping by appointment
Supportive Rectangular Cotton Yoga Bolster $52
This is a great quality bolster that has long been a favorite of ours at the studio. It comes in really handy for Yin or Restorative Yoga sessions, and also acts as a great meditation cushion. Oblong, rectangular, 100% Cotton, Removable and washable cover, Easy grip handles, Size: 24″ L x 12″ W x 6″ H; Weighs 6 lbs.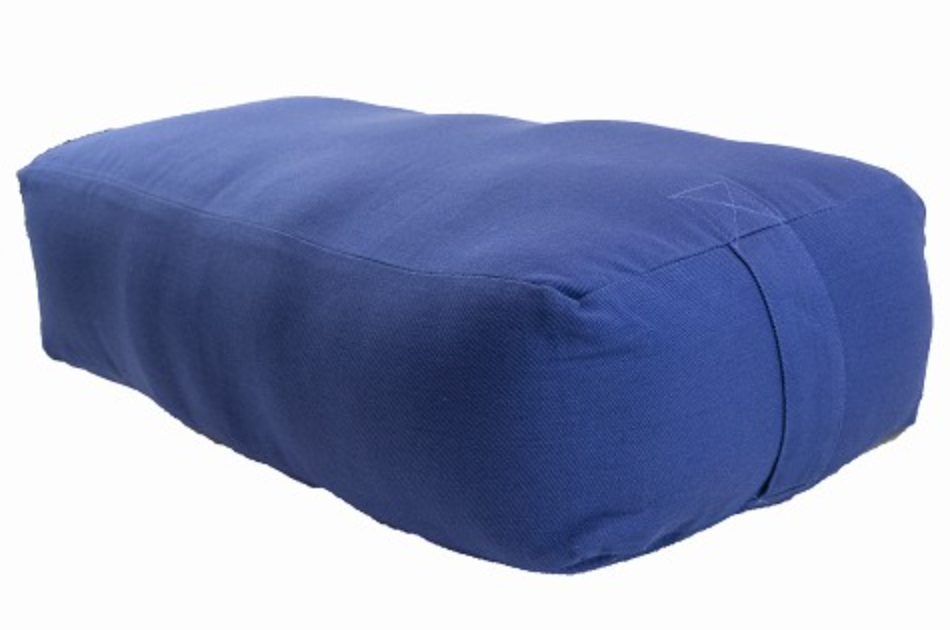 Extra Heavy Recycled Mexican Blanket $32
These blankets are everyone's favorite. They are big, comfortable, cozy, soft and warm. Great for knee padding, sitting, staying warm in final relaxation and many other uses in Yoga classes. Eco-Friendly, Made from 100% Recycled Fibers. , Size: 80″L x 62″W; Weighs 4.8 lbs. , Woven Plaid Pattern; Short Tassels. , Oversized; Extra Supportive.

Jade Harmony Environmentally Friendly Yoga Mat $83
Pretty much our favorite Yoga mat over the years. High quality and cool colors. Open cell, natural rubber – a renewable resource, non-slipping, No PVC or ozone depleting substances. Jade plants a tree for EVERY mat sold.
Sun & Moon Originals Cosmic Meditation Cushion $80
The best meditation cushion in our opinion. Made in Massachusetts. Nice selection of colors.