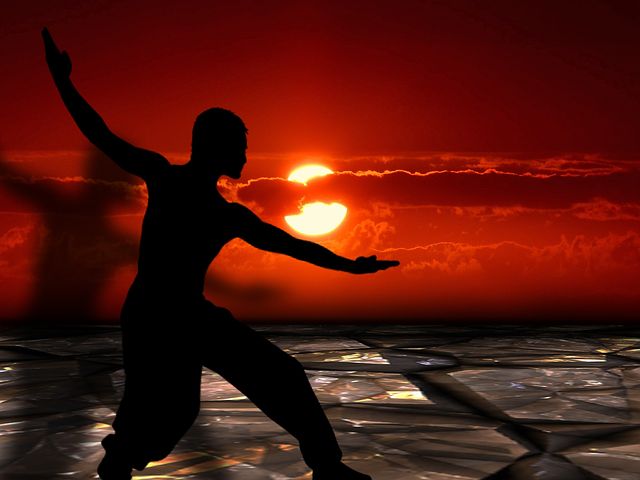 T'ai Chi & Chi Kung Classes.
T'ai Chi is a gentle, slow, and relaxed standing routine. It incorporates focus and meditative qualities during movement. Beginners are welcome.T'ai Chi is a way of life that has been practiced to the benefit of the Chinese for thousands of years. In this ongoing class discover how T'ai Chi can bring new awareness and strengthen the meaning of your life.
At the physical level T'ai Chi embodies well being by developing strength, flexibility, and balance. At a more subtle level, both body and mind harmonize and can awaken dormant energy to enhance work productivity, creativity, and sports performance. Discover how to increase the body's inner energy and transform it into power, health, and well being.
T'ai Chi classes on Wednesdays at 5:30 PM. No need to sign up. Just drop in!