300 hour YTT (RYT-500) Online or In-Person Yoga Teacher Training – Yoga Alliance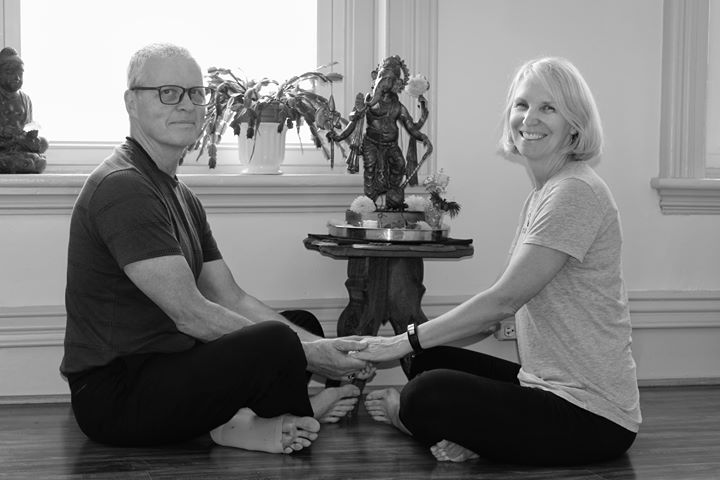 If you're looking to change your life and the lives of others in a positive, loving way then this training is for you. We honor and respect the history of yoga and explore ways to authentically weave it into our modern lives and the lives of others. We approach it in a truly meaningful and transformative way. We'll foster a supportive learning community for you to develop your skills. 
300 Hour Program (RYT 500)
Starts: Sept 9th 2023
Tuition: $3199 (discounts and payment plans below)
Payment Plans Available? YES
Requirements: 18+ years old, proof of certification of completion of a Yoga Alliance 200 hour Yoga Teacher Training, a commitment to attend all training dates, be open to constructive feedback and a dedication to personal growth
Dates: Sep 9 (Saturday only), Sep 16-17, Oct 7, 8, 9 (Sat & Sun 11-6, Mon 9-4), Oct 28-29, Nov 18-19, Dec 9-10, Jan 6-7, Jan 27-28, Feb 17-18, Mar 9-10, Mar 30 (Saturday only), April 20-21, May 11 (Saturday only), June 1-2, Jun 22-23, Jul 13-14
Times: 9:30 AM – 5:30 PM unless otherwise noted
First step – Submit an application Once application is approved please choose a payment method below:

Pay in full $2565 by 8/9/2023 (save $634)
Payment plan $259/mo. for 11 months register by 8/9/2023 (save $349)
Anatomy for Asana – in depth study of poses with advanced, precise cuing to refine your teaching and your personal experience for more effective results
Ayurveda – learn to enhance overall vitality and balance with a holistic approach for mind, body & spirit
Chakras – a systematic and pragmatic approach via Kundalini Tantra Chakra Sadhana and Bhuta Shuddhi
Yoga Philosophy – Yoga Sutras, Bhagavad Gita & The Upanishads – connecting the dots and putting it into action
Mantra – from silent repetition, to chanting, to kirtan – we'll cover it all
Meditation – the most powerful and practical tools for allowing your spirit to blossom by practicing and learning to teach meditation
Focus Classes – learn to teach Private Clients, Restorative Yoga, Senior/Chair Yoga, Gentle Yoga, Yin, The Runner's Advantage, and Trauma Sensitive classes
Sanskrit – the language of Yoga bridging the known and the unknown worlds – we'll cover the alphabet, posture names, pronunciation and more
Pranayama – advanced techniques to enhance your meditation practice
Personal practice – learn the secret to a consistent, effective home practice
The Yogic Arts & Yoga as Self Care – learn how & why rest and good breathing are the foundation for all healing – practice and learn to teach Yoga Nidra,
The Business of Yoga, Ethics, Practicum and more
David Breen, E-RYT 500, YACEP
David is known for his inspiring classes, his sense of humor, and his dedication to the ancient teachings of Yoga. David has been teaching yoga for over 20 years. He's volunteered his time at the New Hampshire State Prison for Men and the Payson Center for Cancer Care in Concord where he offered Yoga and Meditation as tools for spiritual, physical and emotional well-being.
Laurie Farmer, E-RYT500, YACEP, LICSW, ACHP-SW, Reiki Level 2 Certified
Laurie has been practicing yoga since 2000 and teaching since 2004. She is inspired by and grateful to her many teachers. She is graced with the love and light of her Guru, Manorama. Laurie is a licensed clinical social worker who worked in hospice for 17 years. That daily reminder of the beauty of life and the present moment through the interactions with those who are dying and their family members had a significant influence on her.
Laurie teaches classes, workshops, private yoga and meditation sessions, and is part of the teaching faculty for the 200-hour and 300-hour Sharing Yoga Teacher Trainings. She teaches a variety of styles and paces, including flow, gentle, restorative, yin, chair yoga, and yoga4cancer. She is known for her warm, friendly personality and teaches in a gentle, clear and relaxed manner. Her classes will be sure to include attention to the breath, the present moment, smiling, and encouraging a sense of curiosity. It is her daily practice to live yoga "off the mat" and it is her hope that she encourages students to do this as well.