---
Registration is required for all of the classes below.
We do not offer any refunds for any missed classes.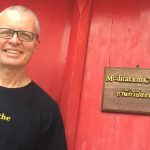 Yoga & Meditation 101, Wednesdays, 5:30-6:30 pm, 11/7-12/12, 

6 weeks, $49 with David –
For everybody – Yoga Beginner Basics offers brand-new beginners and others a safe and supportive environment to learn basic postures, breathing exercises, meditation and relaxation techniques. This beginner course will provide the student with knowledgeable instruction and with posture modifications for different bodies and abilities. No makeup or refund for missed classes.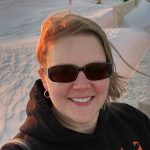 Restorative Yoga Workshop, Saturday 11/10, 12:00-3:00 pm, $39

 with Cory –
Need to slow down in your busy life? Come explore the benefits and experience of Restorative Yoga, a perfect introduction to yoga or pairing for a regular practice. Deeper holds, serious stimulation of your body's own stress-reduction system, and reparative postures to heal yourself – join us for a Restorative Yoga Workshop.

Restorative Yoga with Reiki
Restorative Yoga with Reiki
For everybody – Restorative Yoga is a gentle form of Yoga that focuses on physical and mental relaxation through poses aided by props. You will be placed in various comfortable postures for several minutes and a Reiki practitioner will assist in your relaxation by giving Reiki energy to you while in each posture. Space is limited. No makeup or refund for missed classes.