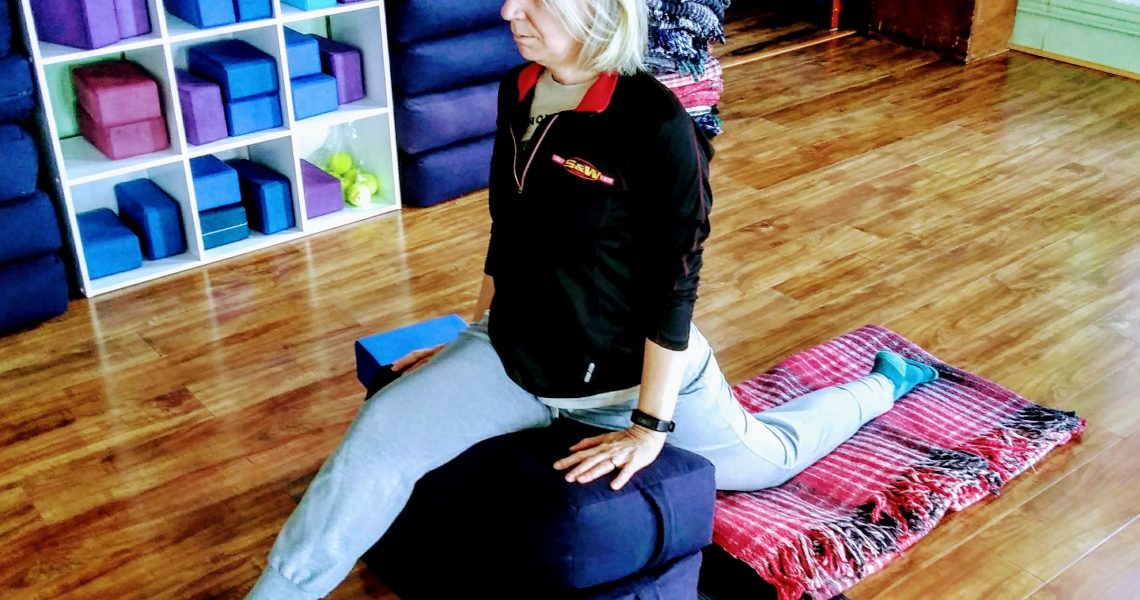 ---
Registration is required for all of the classes below.
We do not offer any makeup or refunds for any missed classes.
.
.
.

Tai Chi & Chi Kung with Rich

Next session starts 
6/11

Tuesdays, 7:00-8:00 pm, 6/11 – 7/9
5 weeks for $39
click here to register or call 603-630-5576
With our Tai Chi and Chi Kung classes, you can relieve stress and bring your body into balance with energy movements. Clear the body of negative energy. Awaken & become aware of your innate abilities. Experience a healthy existence. Beginners are always welcome. Learn techniques such as the opening and closing, 8 Extraordinary Vessels, Lion & Tiger, Silk Reeling and the 10 Tai Chi Principles.
.
.
.

Restorative Yoga with Reiki with Sherry & Laurie

Saturday 6/29, 1:00 – 3:00pm 
$25

click here to register or call 603-520-8987
Restorative Yoga is a gentle form of Yoga that focuses on physical and mental relaxation through poses aided by props. You will be placed in various comfortable postures for several minutes and a Reiki practitioner will assist in your relaxation by giving Reiki energy to you while in each posture. Space is limited.
.
.
.

Yoga 101 for Beginners with Emily

Next session starts 
7/8

Mondays, 5:30-6:30 pm, 7/8 – 7/29
4 weeks for $39

click here to register or call 603-630-5576
This class is great for absolute beginners or for those people who know how to do a Down Dog, but not much more.  You will learn basic yoga postures, breathing, and relaxation in this one-hour class. Space is limited and registration is required. We are air conditioned!

.
.
.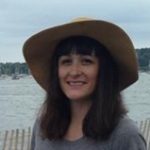 Yoga for Kids with Alison

Wednesdays 7/10 to 8/14, 12:00 – 12:45 pm 
$39 for 6 weeks
Click here to register (includes both child and grown-up)
Yoga for Kids, ages 2.5 to 8 years & their grown-ups, is a dynamic, 45-minute class where children will learn yoga poses, apply those poses to games and activities, as well as work with the breath. Grown-ups are welcome to participate and share their love of Yoga with their little ones. This class will incorporate strength, flexibility, and coordination in a fun and relaxing atmosphere. Kids will engage in high-energy games, find time for stillness, and everything in between!
.
.
.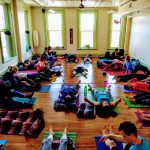 Restorative Yoga Nidra with Laurie & David

Next session starts 
7/10

Wednesdays, 7:00-8:00 pm, 7/10-7/31

4 weeks for $39 Click here to register

Allow yourself to completely relax in one of the world's easiest Yoga classes. All you need to do is lie down with soft bolsters and blankets, resting in comfortable, supportive postures. You'll be led through a guided meditations and gentle deep-breathing techniques that calm the nervous system and reduce stress. Leave feeling fully relaxed and refreshed. Great for beginners.
.
.
.
Grief is our normal and natural reaction to the loss of something special to us. Grief and stress are stored in our bodies. The intention is not to "get over" our grief, but to begin to process and integrate our grief.
Join us for this workshop where we will explore thoughts, emotions, and behaviors revealed through grief. We will relax in gentle restorative poses, learn effective breathing exercises, and Reiki will be provided.
No yoga experience required. Everyone is welcome.
Laurie Farmer, E-RYT, LICSW, ACHP-SW*
Laurie has been practicing yoga for almost 20 years, worked in hospice over 17 years, and has been teaching yoga for over 15 years. She has experience as a grief and bereavement counselor working with people individually, families, and facilitating bereavement groups. She has presented on topics including grief, loss, stress, and self-care. *Registered Yoga Teacher at the 500-hour level, Licensed Independent Clinical Social Worker, Advanced Certified Hospice & Palliative Social Worker
.
.
.

Creating a Personal Mantra Practice
Mantra Japa Meditation with Rajeshwari Gretchen Carmel
$30 in advance or $40 at the door
Saturday, 7/20, 1:00-3:00 pm click here to register

MANTRA JAPA MEDITATION~Creating a Personal Mantra Practice
with Rajeshwari Gretchen Carmel. The word "mantra" comes from the Sanskrit words "manas" (mind) and "trai" (to protect or set free from). Mantra simply means "to set free from the mind." Sanskrit is an energy-based language. Each letter and word carries a specific frequency, which when chanted, can heal, purify, protect, strengthen and calm. It is a powerful tool that can be applied to all life situations. With the proper guidance, the practice of mantra can change your life, plus you need not have any experience with yoga or mantra or have any specific spiritual belief to obtain the benefits!
During this workshop, you will learn:
-The history of Sanskrit Mantra,
-Why the Sanskrit language is so powerful and healing and how it is energetically connected to our Spiritual Physiology,
-Details on how to properly use and cleanse a Mala,
-What an altar is, the importance of an altar, steps to create and maintain one,
–The different types of Mantra Disciplines, plus supported practices,
-How to select the most effective mantras for you and the process to create a Personal Mantra Discipline for healing and transformation.
Areas of focus include: abundance, career, health, relationships, addictive behavior, protection and spiritual advancement.
Each participant will receive handouts and individualized guidance on a personal mantra practice to begin at home.
This workshop is intended for all levels.
Workshop fee: $30 in advance/$40 at door
THIS WORKSHOP MAY BE USED AS CONTINUING EDUCATION CREDITS WITH YOGA ALLIANCE.
Rajeshwari is a designated YACEP, Yoga Alliance Continuing Education Provider, with course credit hours honored by Yoga Alliance.

Trauma Sensitive Yoga Workshop Series
with Holle Black
Introduction to Trauma Sensitive Yoga
October 12, 11:00am-2:00pm $40 click here to register
This 3-hour workshop is for health care professionals, yoga teachers, or anyone interested in expanding their knowledge of trauma sensitive yoga. Trauma sensitive yoga aims to help people regain comfort in their bodies, improve self-regulation and decrease the symptoms of post-traumatic stress disorder (PTSD). Symptoms of trauma may include:
Anger and persistent feelings of sadness and despair,

Nightmares, severe anxiety, flashbacks, and obsessive or uncontrollable thoughts,

Physical symptoms, such as nausea and headaches, and/or

Feelings of isolation and hopelessness
Trauma sensitive yoga and mindfulness training have proven effective in providing tools for gaining self-confidence, focusing attention, and controlling emotions and conduct, while engaging in positive physical and mental activity. The workshop will address how trauma affects the mind and body; how to use trauma sensitive yoga to help heal the mind/body disconnect after trauma; and how trauma sensitive yoga differs from standard studio yoga.
Review & Practice Teach: Trauma Sensitive Yoga, Learn the Language of Interoception
October 12, 2:30pm-5:30pm click here to register
This 3-hour workshop will review the concepts of trauma sensitive yoga and how to apply these concepts to your students. There will be a series of practice teaches with reviews and feedback for the group. The goal is to have all participants feel comfortable with the techniques and language of trauma sensitive yoga
Holle Black is a C-IAYT, and E-RYT 500 certified Yoga Therapist who studied under the guidance of master teacher Yoganand Michael Carroll, and Marlysa Sullivan MPT, E-RYT. In addition, Holle is a certified prenatal yoga teacher, certified kids yoga teacher, and has completed an additional 300 hour training with David Emerson at the Trauma Center in Brookline, Massachusetts. Holle designed and directs the Trauma Sensitive Yoga, 20 hour training module for the 500hr therapeutic Center for Integrative Yoga Studies advanced teacher training. Holle is the founder and director of Centering Youth, a yoga service project in Atlanta, that brings yoga and mindfulness to incarcerated youth, incarcerated pregnant women, homeless LGBTQ youth, Refugee youth and women, and women who have been sexually exploited.
Cost: $70.00 for both workshops, $40.00 for one